Domino's Upload Error
Of all the images to fail to upload to the server, the one in the centre of this mailer which I just received is probably the worst.
It's also not there even if you click the "Can't see this tasty email?" link.
Great marketing.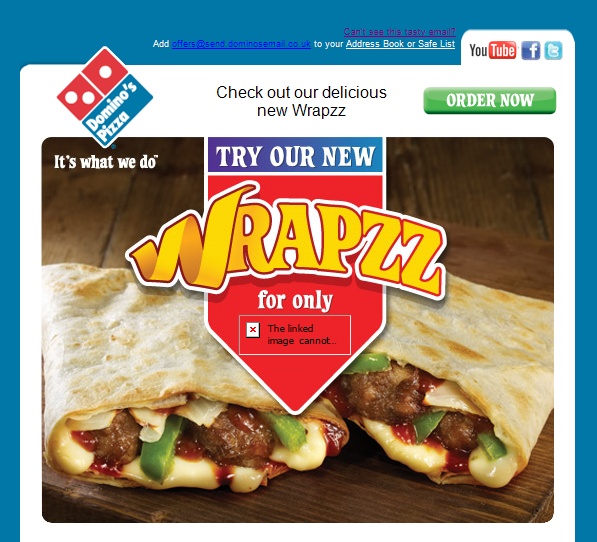 Comments are closed.